Ramee Royal Hotel in Al Karama, Dubai: Where Luxury Meets Elegance
In the heart of the bustling district of Al Karama, Dubai, lies a sanctuary of luxury and sophistication that goes by the name of Ramee Royal Hotel. Nestled among the vibrant streets of Al Karama, this world-class establishment stands as a testament to the fusion of modern design and timeless elegance. If you are looking for a hotel in Al Karama Dubai that redefines comfort and opulence, look no further – Ramee Royal Hotel is your ideal choice.
With its lavish rooms, unparalleled amenities, and a location that's just minutes away from Bur Dubai, Ramee Royal Hotel offers an experience like no other. Let's take a closer look at what makes this hotel a true gem in the heart of Dubai.
A Luxurious Retreat in Al Karama Dubai
When you step into Ramee Royal Hotel, you're stepping into a world of luxury that's been designed with your utmost comfort in mind. The hotel boasts a range of rooms that exude sophistication and elegance, making it the ideal destination for both business and leisure travelers. The rooms at Ramee Royal Hotel have been meticulously crafted to provide you with the ultimate in comfort. From the moment you enter, you'll be enveloped in an atmosphere of relaxation and opulence. Modern design elements seamlessly blend with timeless elegance, creating a soothing ambiance that will make you feel right at home.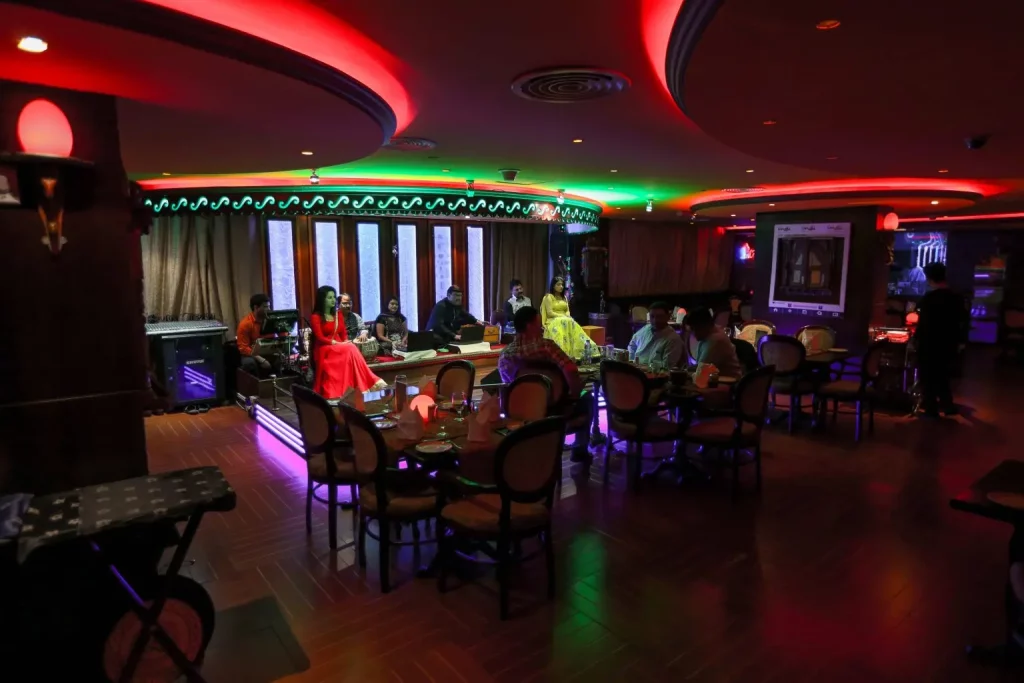 Unparalleled Amenities
At Ramee Royal Hotel, you can expect nothing but the best. Whether you're traveling for business or leisure, the hotel's amenities are designed to cater to your every need. Let's explore some of the amenities that make this hotel truly exceptional:
Minibar: Unwind with your favorite drink from the well-stocked minibar in the comfort of your room. It's the perfect way to end a long day of exploring Al Karama or attending meetings in the bustling city.
Safe: Your security is of paramount importance at Ramee Royal Hotel. Each room comes equipped with a safe to keep your valuables secure, so you can have peace of mind throughout your stay.
24-Hour Room Service: Whether you're craving a late-night snack or want to enjoy a quiet breakfast in bed, the hotel's 24-hour room service is at your beck and call.
A Convenient Location
One of the key advantages of choosing Ramee Royal Hotel is its proximity to Bur Dubai. Located on Khalid Bin Al Waleed Road, Al Karama, you're just a stone's throw away from the vibrant heart of the city. This makes it a perfect choice for both business travelers who need easy access to the business district and leisure travelers who want to explore the rich culture and attractions of Dubai.
Experience Dubai Like Never Before
Dubai, with its iconic skyline, cultural treasures, and vibrant energy, is a city like no other. From the moment you arrive at Ramee Royal Hotel, you'll find yourself at the center of it all. Whether you're here to explore the historic sites, indulge in world-class shopping, or savor the diverse culinary delights, your hotel near Bur Dubai offers the perfect starting point.
Ramee Royal Hotel in Al Karama, Dubai, is more than just a hotel; it's an experience that redefines luxury and sophistication. With its lavish rooms, unparalleled amenities, and a location that allows you to immerse yourself in the heartbeat of Dubai, this hotel stands as your ideal choice for a memorable stay in Al Karama Dubai. From the moment you check-in to the time you bid farewell, the experience is nothing short of extraordinary.
So, the next time you find yourself in Dubai, make the right choice – choose Ramee Royal Hotel for a truly unforgettable stay. Indulge in the finest accommodations, impeccable service, and a location that puts you at the heart of all the action. Book your stay today and discover the allure of a hotel that truly understands the art of hospitality. Your adventure in Al Karama Dubai begins here.