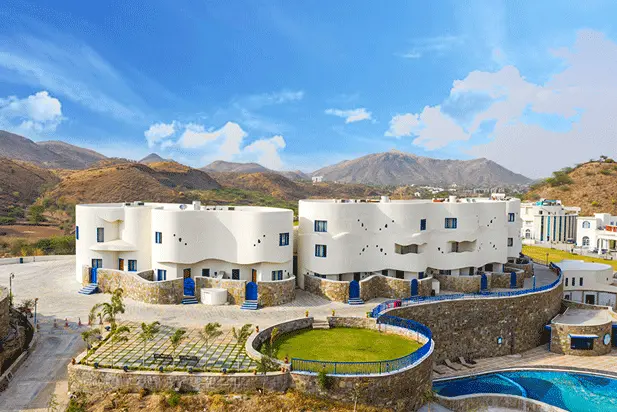 Ramee Royal Resort & spa Udaipur
Ramee Royal Resort is a luxurious 5 star resort situated in the heart of Udaipur, known for its stunning palaces and lakes. Our resort offers a range of comfortable & spacious rooms and suites, designed to provide guests with the ultimate in comfort and luxury.
Ramee Royal Resort is the ideal option for discriminating visitors to Udaipur because to its first-rate amenities, which include a swimming pool, fitness centre, spa, and a restaurant.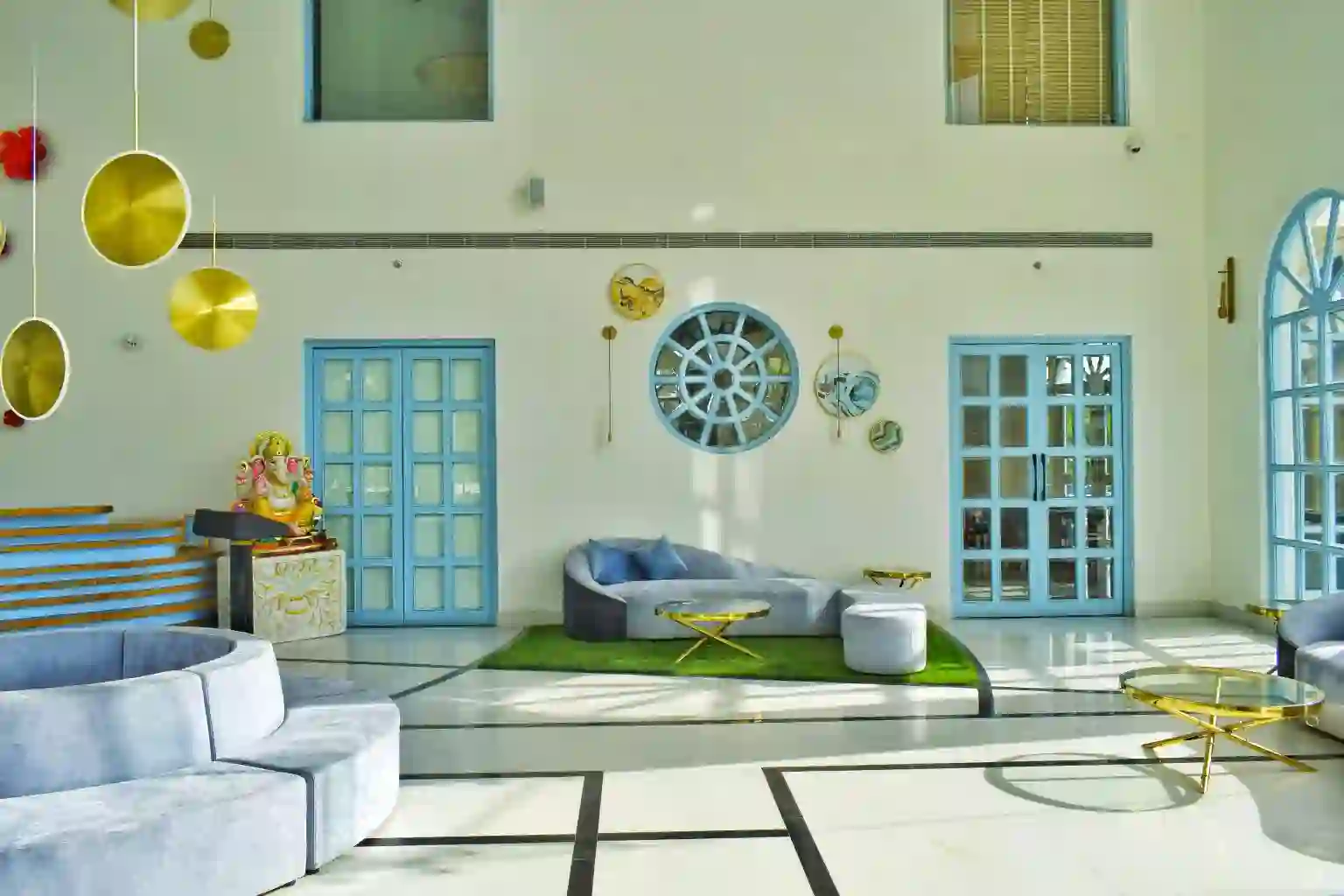 Ramee Royal Resort is also a popular destination for weddings and other events. Our stunning architecture, lush gardens, and elegant banquet halls make us one of the best wedding venues in Udaipur.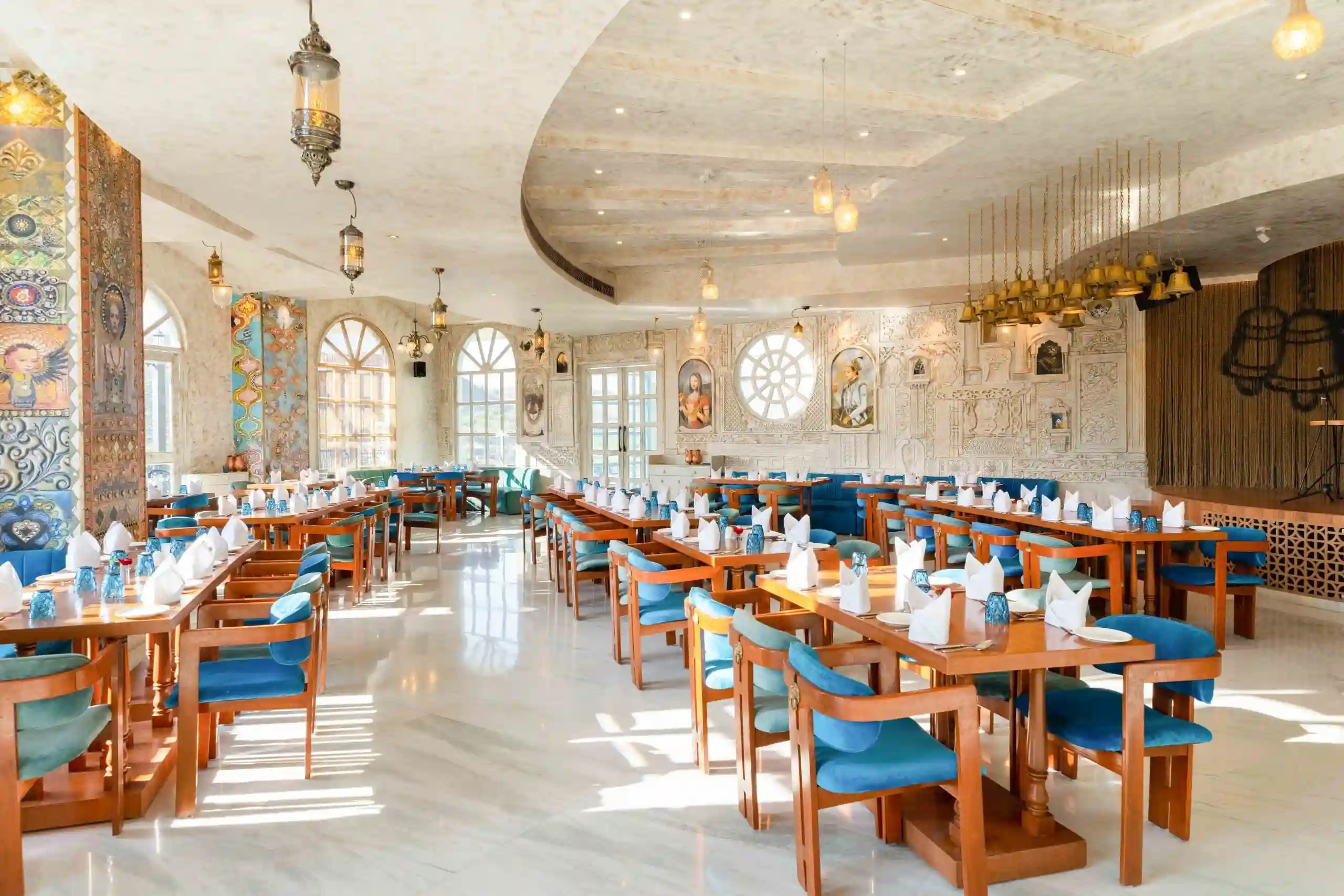 Tanatan
Experience an array of mouth-watering delicacies at Tanatan, the fine dining restaurant at Ramee Royal Resort.
Explore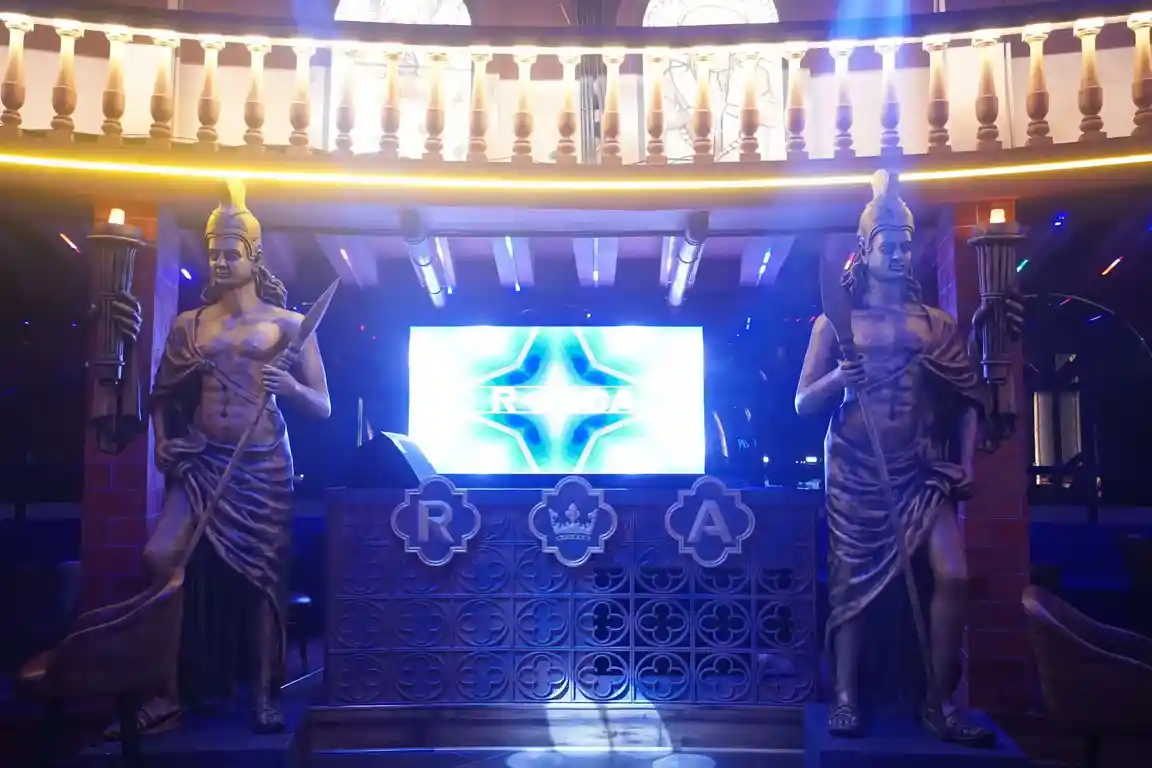 Cafe
The 24x7 cafe at Ramee Royal Resort is the perfect spot to indulge in quick bites and refreshing beverages.
Explore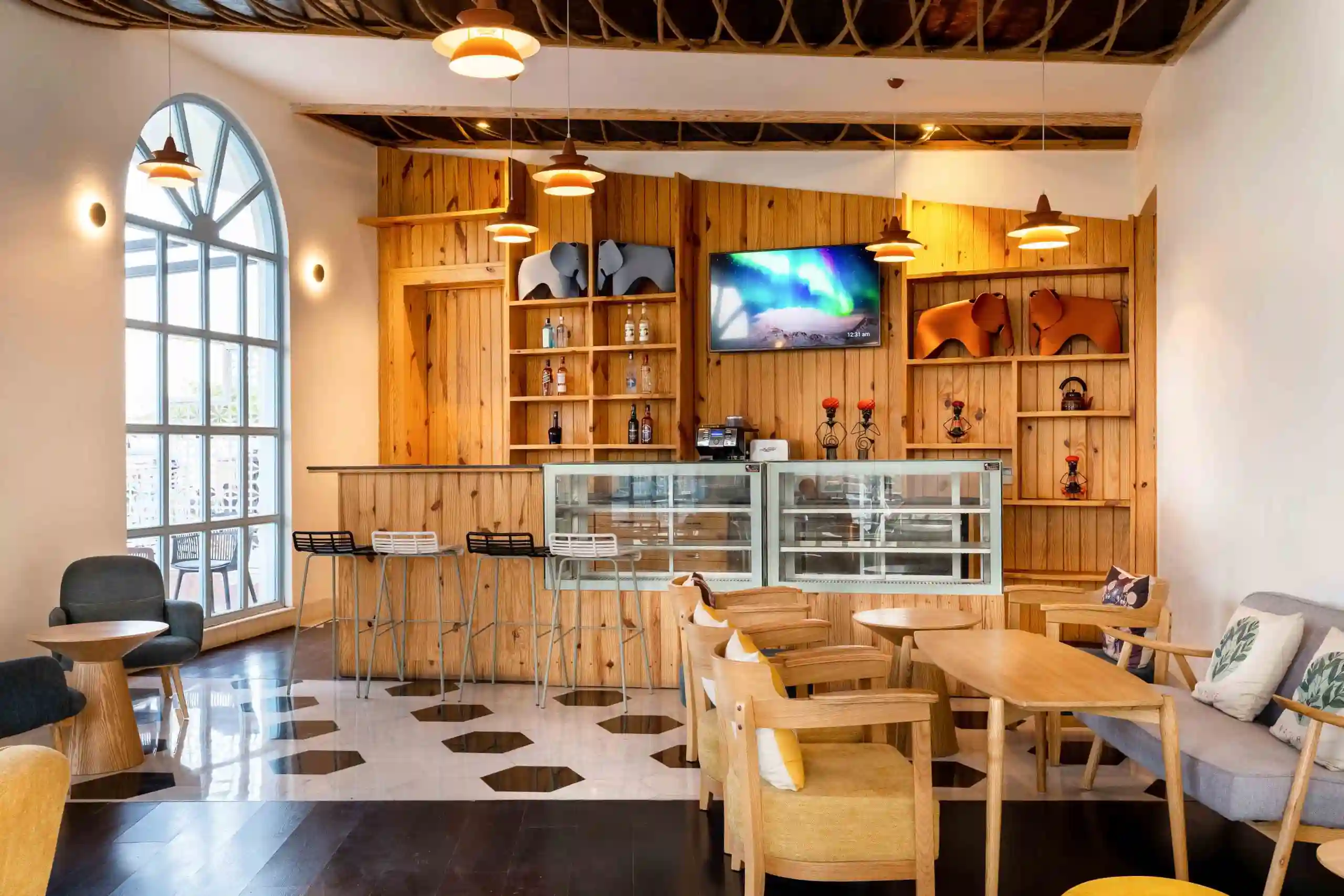 R-Adda
Get ready for a splendid night out at R-Adda, the resto-bar at Ramee Royal Resort. With both outdoor and indoor seating, R-Adda promises guests a memorable dining.
Explore
[trustindex no-registration=tripadvisor]

Climber24528370705
2023-03-02
Visited the hotel Ramee Royal Resort with my family my kids have loved a lot the environment away from the city shor enjoyed a lot especially the kids zone was a good one and also the staff soyta and sakshee so warm behavior what else we want.
Read more

Good comfortable rooms
The stay was good. Clean rooms. Nice location. Value for Money. Have stayed before too with family. Overall a good hotel for business and leisure. Breakfast was fine. Can be better. Number of options were less
Read more

In ramee resort the stay was amazing the location was very beautiful ans special thanks to Ms. Rashmi bajaj she is a front office manager there she gave us the complimentary upgrade so we could enjoy it more there Thank you
Hide

Traveler61872650533
2023-02-26
Overall best wedding destination. We are obsessed with the property . The service is really good. Pool side is also best. Definitely I will recommend to my family and friends. Outstanding service.
Read more

Beautiful location. Very nice and friendly staff. Great pool. Property is very clean. Good food. Restaurant view is goodExcellent resort for nature lovers. Had a nice time with family. Manager and Staff were extremely helpful and always ready to put extra effort.
Read more

Stay39825375153
2023-02-24
I must say that rooms are nicely structured and even i never see any weak point about anything and huge hats off to Rahul sharma one of the best person i have ever meet person who is ready all the time to help customers. We will miss this resort and selfless services
Read more

Venture17655762273
2023-02-24
Great hotel to stay would like to visit again ,the atmosphere is so soothing,amazing experience staff service great the swimming pool is so big and comfortable spa service was fabulous keep it up ramee royal.
Read more

Mesmerising sunset view from your private pool to luxurious greenery spread across the resort to highly professional and trained staff, Ramee Royal Resorts have everything covered under the same roof. More than 100% value for money for your family, friends or business trip.
Read more
Visited the hotel with my wife there is lots to explore the hotel would like to visit again ,staff was amazing special thanks to front office team ms soyta and sakshee for serving the best .keep it up ramee royal
Read more

FarAway01780189841
2023-02-21
This place has a serenic view and very peaceful setting away from the hustle and bustle of city. Hospitality is top notch with all employees cooperating on every aspect. A special shoutout to Gopal who fulfilled all our requests and even suggested some great local joints for eating in the city. Although breakfast can be made a tad better but overall a memorable stay.
Read more
reservations.udaipur@rameehotels.com
Fill out the form below and we will get in touch with you.