Spice It Up: A Flavorful Journey through Bahrain's Best Restaurants in Seef
Welcome to the vibrant and diverse culinary world of Ramee Grand Hotel & Spa, Seef, a premier Bahrain 5 star hotel where dining isn't just a meal; it's an experience. Nestled in the heart of Bahrain, our hotel offers an array of exquisite dining options that will tantalize your taste buds and leave you craving for more. Join us on a gastronomic journey through our exceptional restaurants and café, each offering a unique flavor of its own at our hotel in Seef.
Ruka: Elevate Your Senses with Japanese Delicacies
Craving the flavors of Japan? Look no further than Ruka, our exclusive Japanese restaurant in Bahrain. At Ruka, we invite you to savor contemporary Japanese cuisine that's nothing short of a culinary masterpiece. Whether you're a sushi aficionado or a tempura enthusiast, our menu has something to offer for everyone. And what's a meal without the perfect beverage? Ruka's extensive selection of scotch, liquors, cocktails, and more will complement your dining experience, ensuring every bite is paired with perfection.
Tanatan: A Spice-Laden Journey Through India
For those who crave the vibrant and spicy flavors of India, Tanatan beckons. Our Indian restaurant in Bahrain is a haven for connoisseurs of Indian cuisine. Our chefs pour their heart and soul into curating dishes that are not only rich in flavor but also steeped in love. Whether it's the aromatic biryanis, succulent kebabs, or the sweet delights of Indian desserts, Tanatan offers a culinary adventure that will transport you to the heart of India.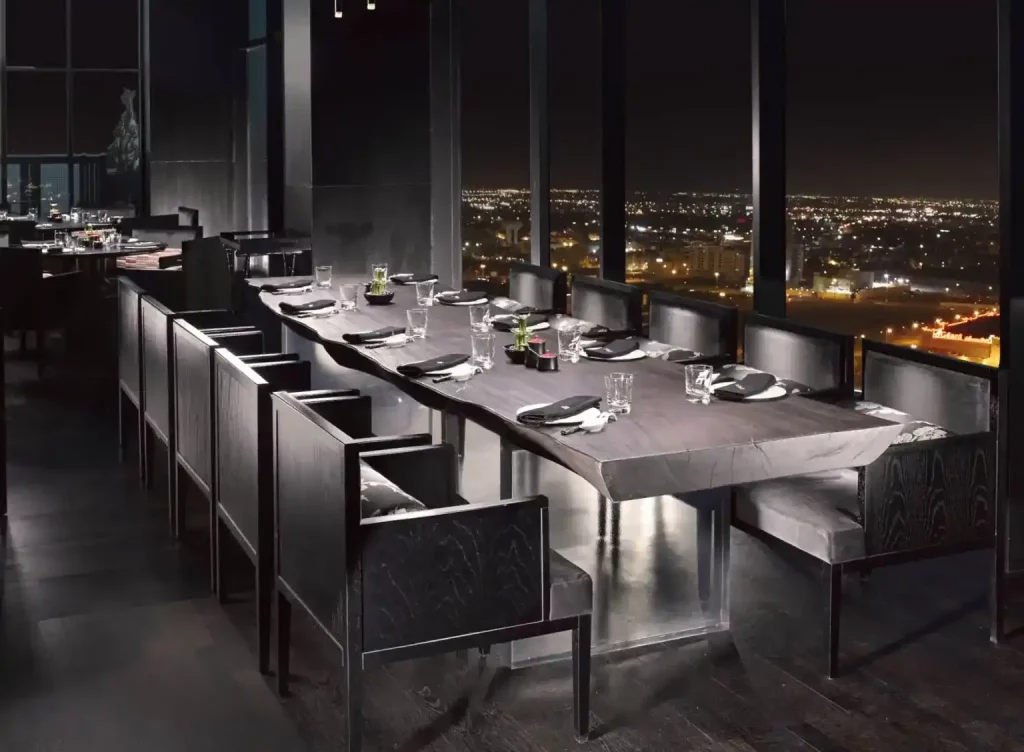 Antalya: Dive into the Richness of Arabian Flavors
Arabian cuisine comes alive at Antalya, our specialty restaurant in Bahrain. Here, you can indulge in a symphony of flavors, from sizzling kebabs to freshly baked bread and mezze platters that will tantalize your taste buds. And don't forget to satisfy your sweet tooth with baklava and basbousa. At Antalya, we pride ourselves on providing an unparalleled dining experience, where the food, service, and ambiance blend seamlessly to create unforgettable memories.
Lemon Tree: An International Culinary Adventure
Lemon Tree is where international and Continental cuisines take center stage. Whether you prefer the variety of a buffet or the sophistication of à la carte dining, Lemon Tree has it all. Our chefs have meticulously crafted a menu that boasts unique and innovative delicacies from around the world. And to accompany your meal, our exclusive bar menu features classic and signature concoctions. Join us for brunch or dinner, and let the lavish buffets and exceptional service elevate your dining experience.
Tea Garden: Satisfy Your Sweet Cravings
Craving something sweet or just need a cozy spot for some quality time? Head to Tea Garden, our in-house café and patisserie. Here, you can indulge in delicious pastries, sweet treats, and a wide selection of drinks. The dainty setting of the café provides the perfect backdrop for catching up with friends or sharing a moment with your loved ones.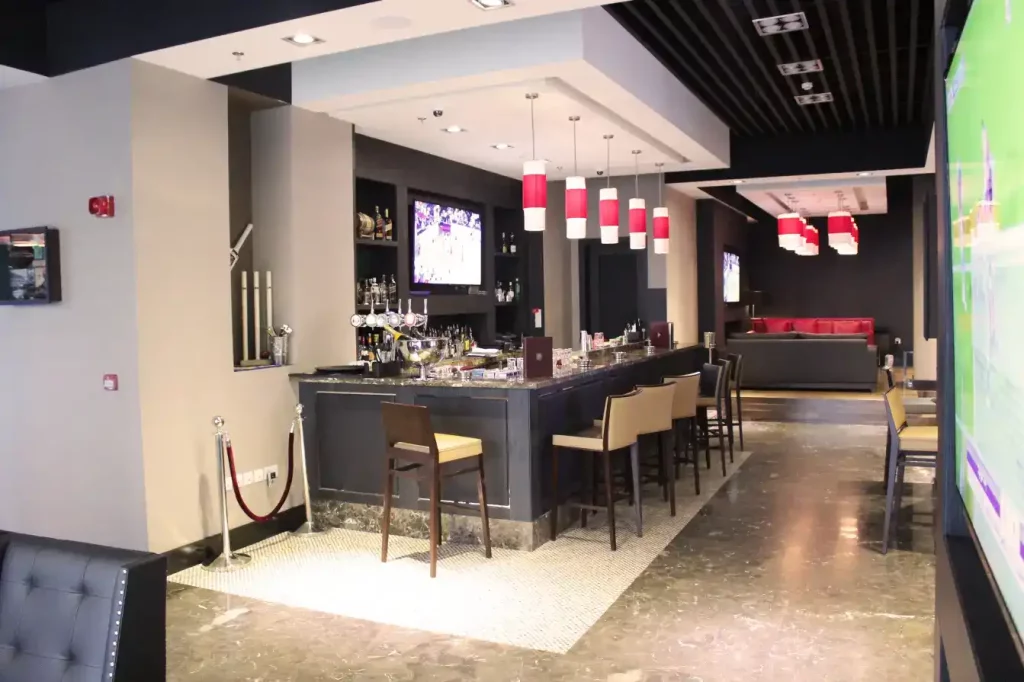 Red Lions: The Perfect Place to Unwind
Looking for a place to unwind after a long day of exploration in Bahrain? Red Lions, our in-house bar in Seef, offers a relaxing ambiance where you can enjoy drinks, beverages, and nibbles. Our extensive menu features a variety of alcoholic and non-alcoholic options, while live sports screening, great music, and pleasant interiors ensure your time at Red Lions is nothing short of memorable.
Serai: Arabian Elegance and Flavor
Serai, our in-house Arabian restaurant, invites you to savor the richness of Arabic cuisine. From succulent kebabs to freshly baked bread, our menu is a celebration of Arabian flavors. And don't forget to indulge in our special mezze platters and delightful desserts like baklava and basbousa. The splendid ambiance and friendly service at Serai guarantee a dining experience that you'll cherish.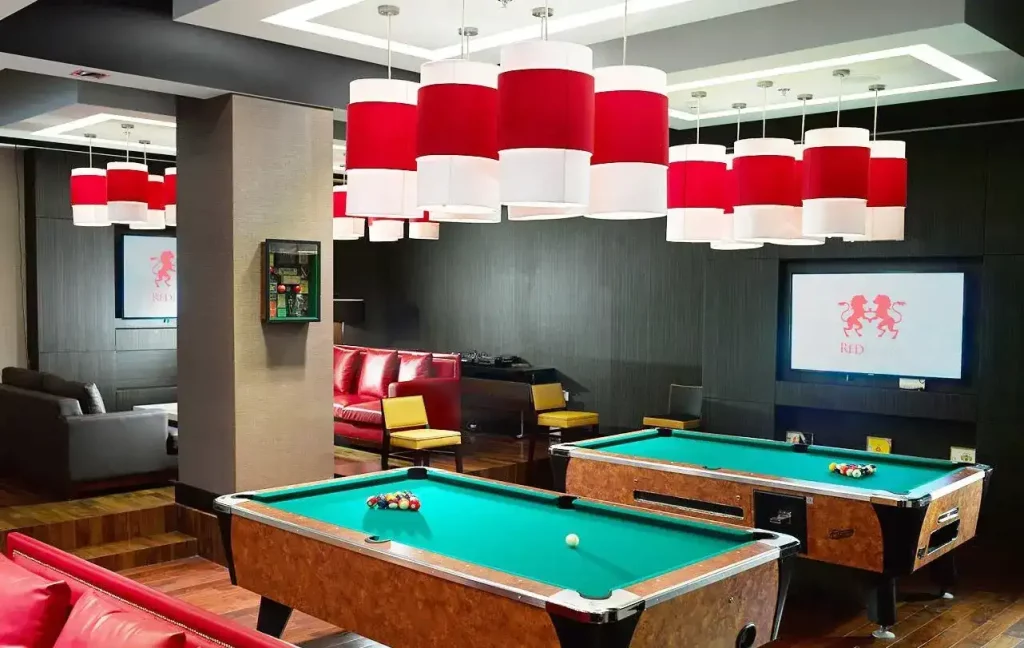 In the heart of Bahrain, Ramee Grand Hotel & Spa, Seef, offers a dining experience like no other. Whether you're a fan of Japanese, Indian, Arabian, or international cuisine, we have a restaurant that will satisfy your cravings. So, come and embark on a culinary journey with us, where every meal is a feast for the senses and a memory to cherish. Join us at Ramee Grand Hotel & Spa, Seef, and let your taste buds embark on an unforgettable adventure.